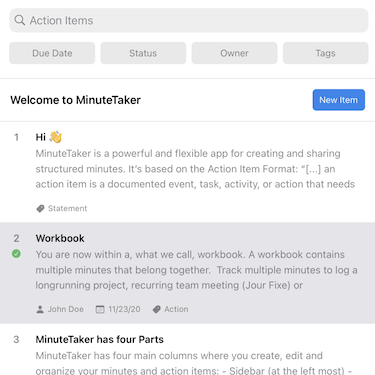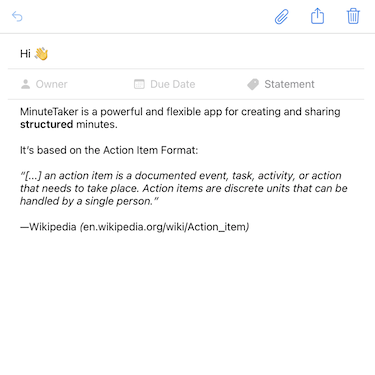 Action Items
Just essentials
MinuteTaker is based on the Action Item Format. Every decision, every statement or recommendation is described as a short and concise point. This keeps your protocols short and precise.
PDF Export
Share your results
Share your minutes as clean and professional looking PDF files to all attendees and recipients. Customizable to your needs.
Sample PDF
Log it like a PRO
Improve Productivity
MinuteTaker offers everything you need to create professional meeting minutes and acceptance protocols.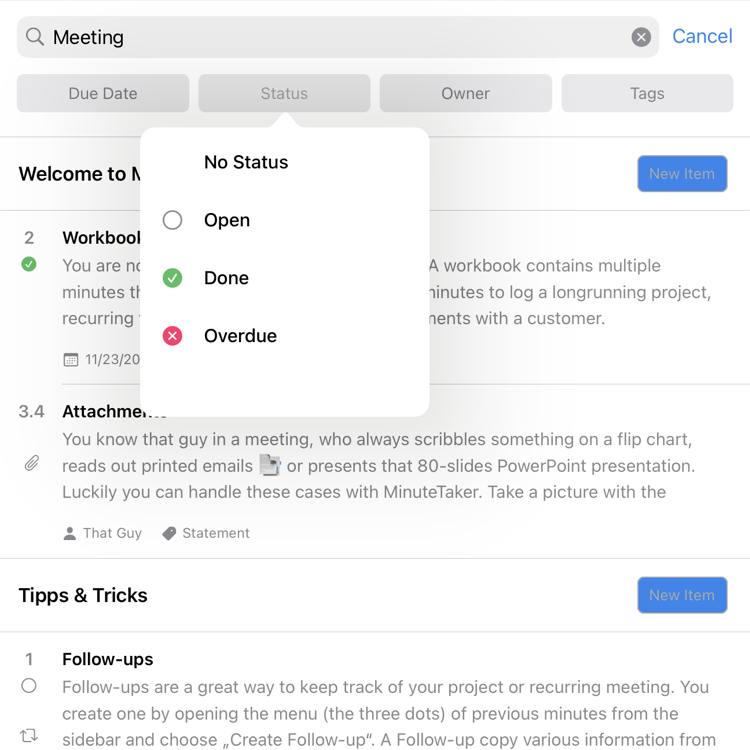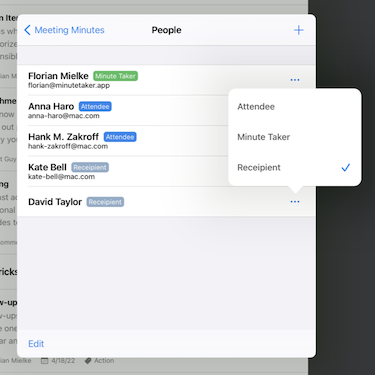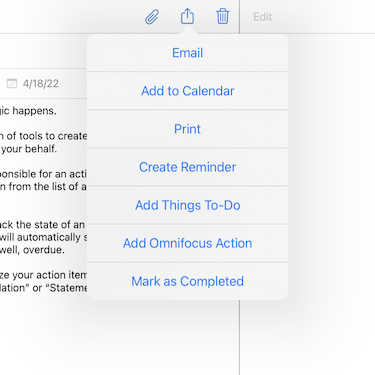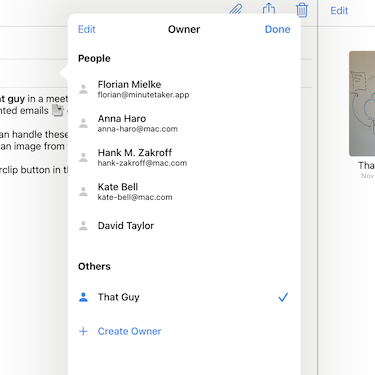 Available for iPhone and iPad